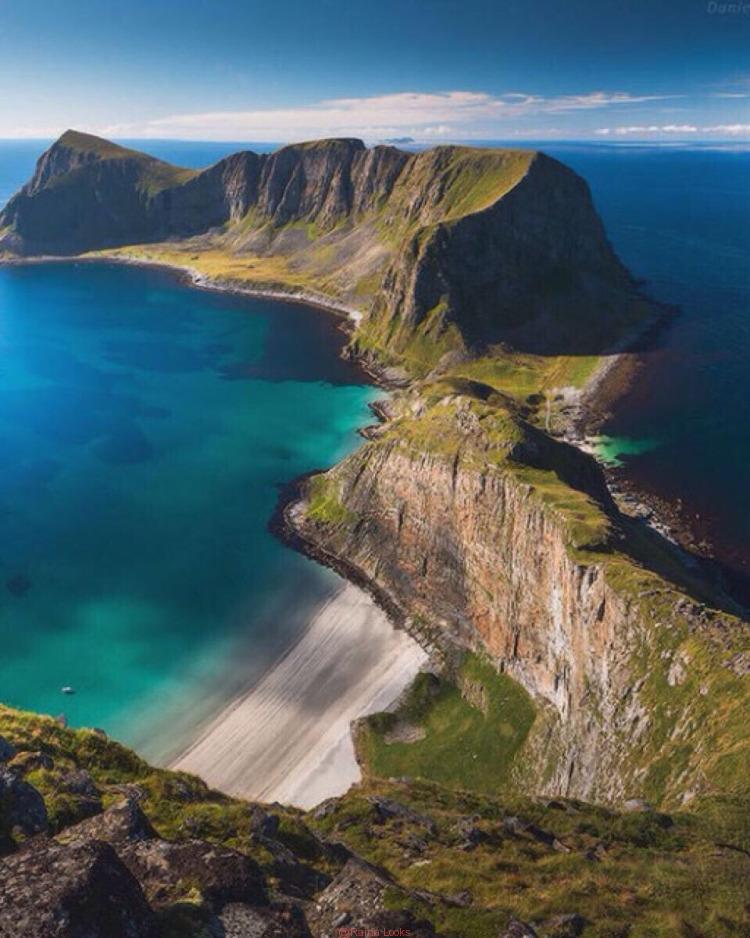 Lofoten is an archipelago in the north of Norway and in the Norwegian sea. The whole archipelago is within the Arctic Circle. It's cold, sparsely populated, but picturesque. People who live here by fishing . Just such a sparsely populated island, known as Norway's most beautiful island.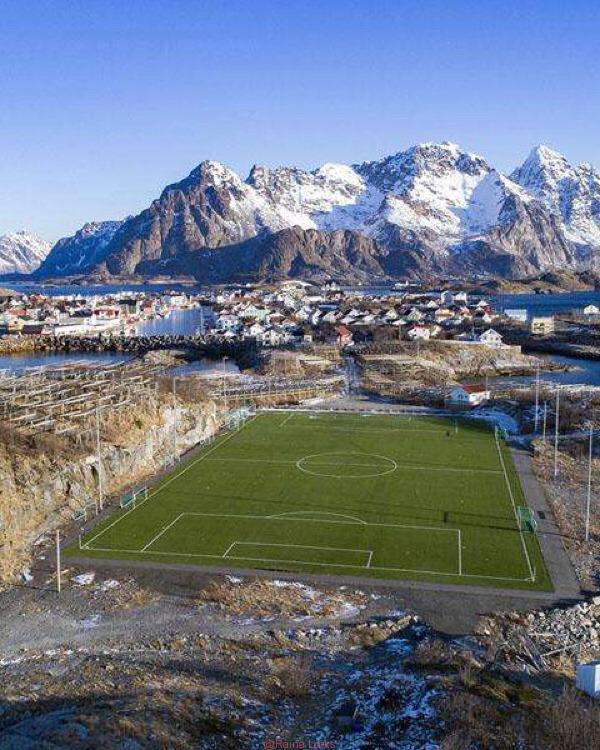 This beautiful island has a tiny fishing village of just 0.3 square kilometers, but it has one of the world's most beautiful soccer stadiums. This is the most beautiful football field in the world and is regarded as "the mecca of football" by many football lovers. It was also a pure football field, with no bleachers, and only a football field on the island.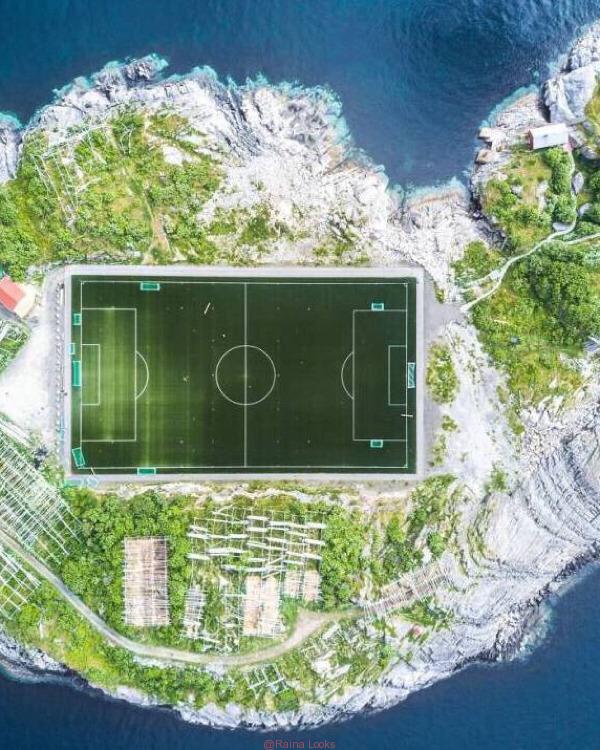 Fewer than 500 local villagers live in the 0.3-square-kilometer village, but the soccer field was built by local fishermen over two years, at a cost of $7 million, during the most difficult times. It is said to that it have been built after a 14-year-old boy, he said "why can't I play football?" when he wathing football on television. So the villagers held a meeting and decided to build an international standard soccer field in the area with the highest price and lowest income in Norway. Even some fishermen now joke that this is the slowest football field in the world. The cost of building a football stadium for more than a hundred children is enough to show the importance of football in Europe, which is one of the reasons why northern Europe has been so successful at the World Cup in Russia. If China had that kind of stamina and determination, it wouldn't be hard to make it to the World Cup.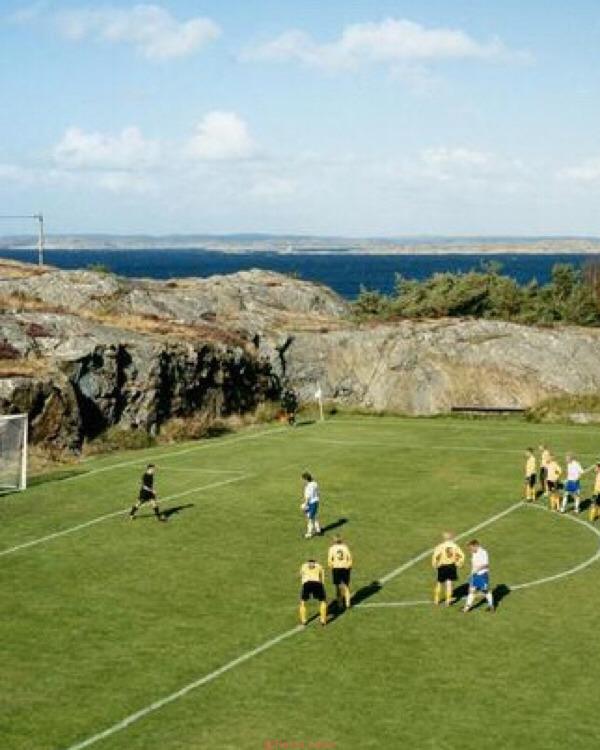 Usually the football field is only used to train the children in the amateur football club. And just sometimes lend it to some amateur football matches to use. Every time when you ran on the field, there was a sound of waves and sometimes a strong wind. But that's why the football stadium has been called the best place in the world to play football.
So the question is coming, in this beautiful stadium, which star do you want to play football here?