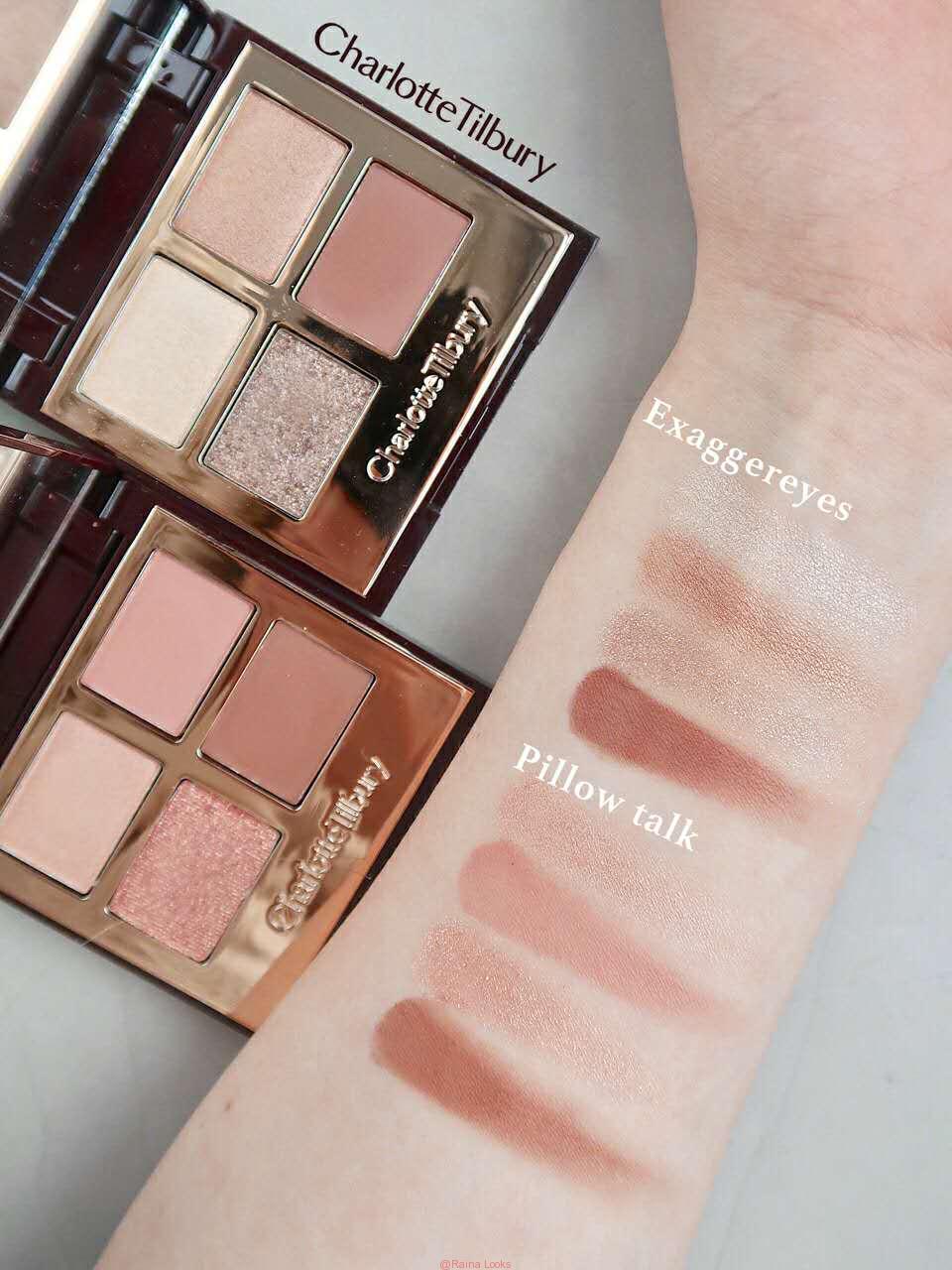 This is a really limited edition eyeshadow plate. 4 color wheel really selling super well recently, since Exaggereyes momentum of out of stock when you open the floodgates, spent nearly 500 accepted this dish I still don't regret it, but many reaction Exaggereyes is not as good, their expected that pillow talk should be: are you sure I feel like it.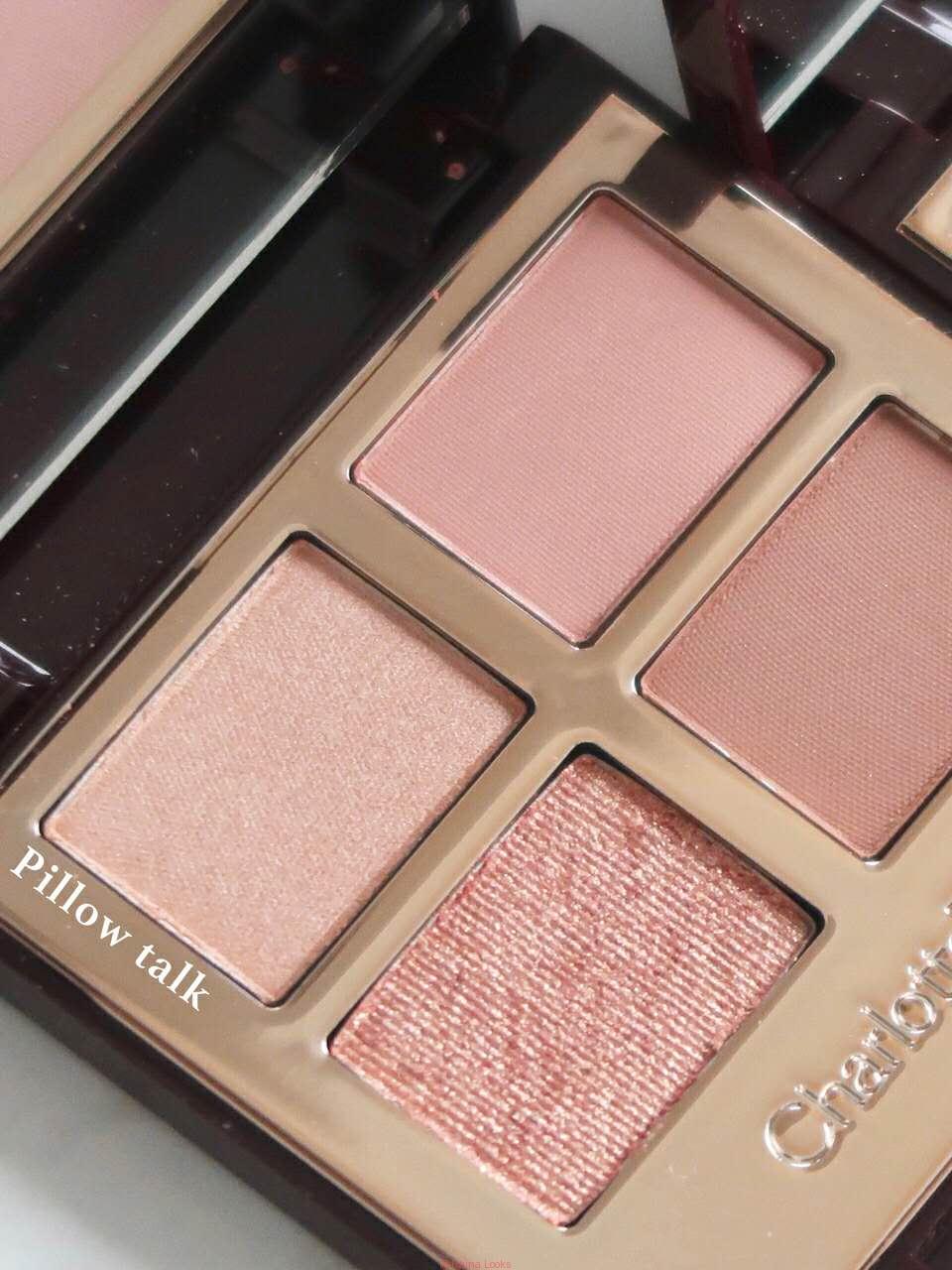 Below, I'd like to share some personal feelings about using it.
Exaggereyes compared more rather cold
Two fine flashes on the top, a sequined color on the bottom, and a matte color on the bottom. Because in the plate three pieces of bright colors, so if all the eyes will appear on the eyes pity lovable, at the same time this kind of grey pink will not look very tender, is more sedate temperament contestant!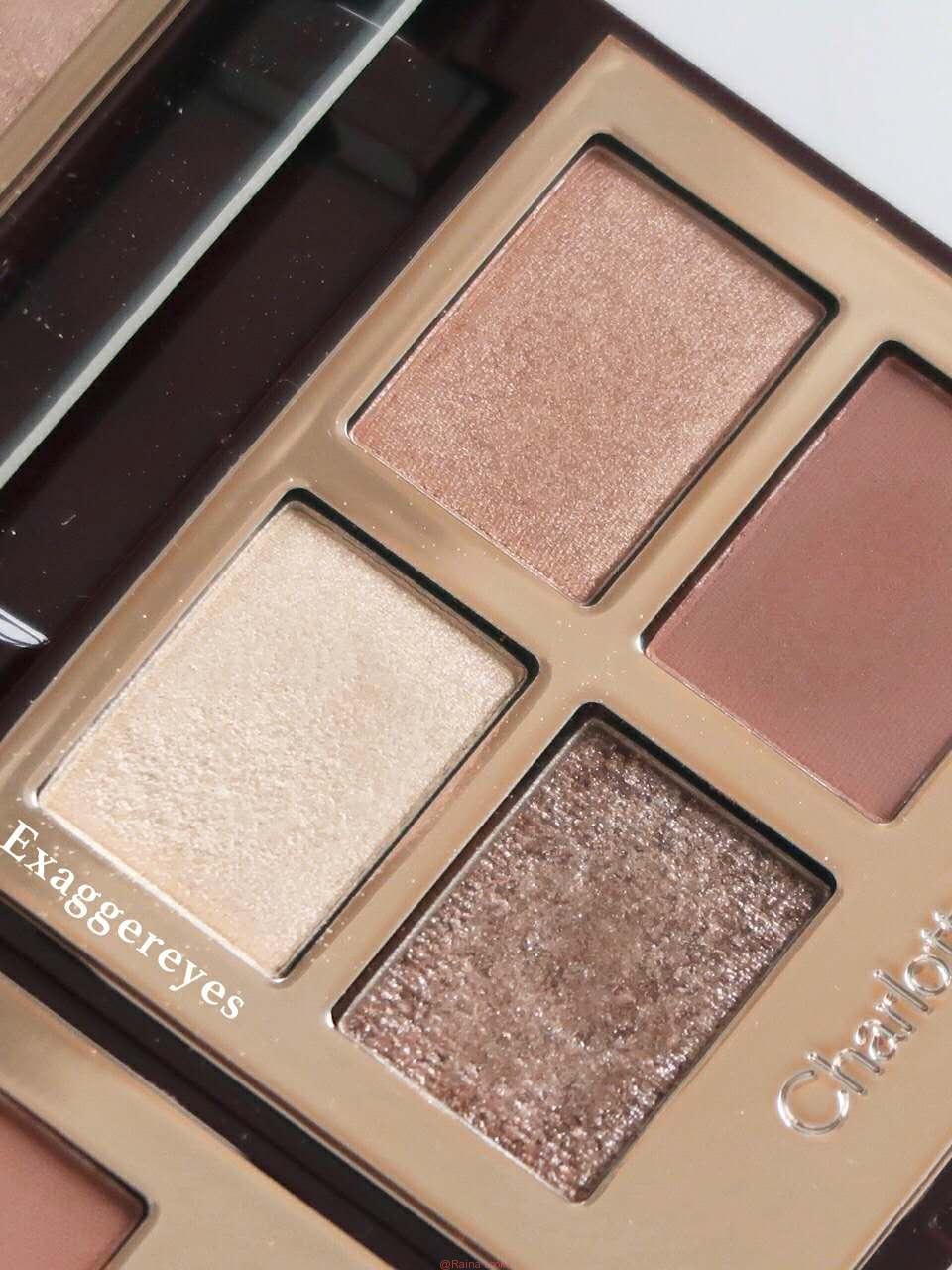 It is warmer for Pillow talk
The top line is a polarizing block and the bottom line is a glitter block. This eyeshadow plate is more suitable for beginners and various skin tones, and you need not worry about painting dirty, and you need not worry about swelling due to the overlapping of two matte colors.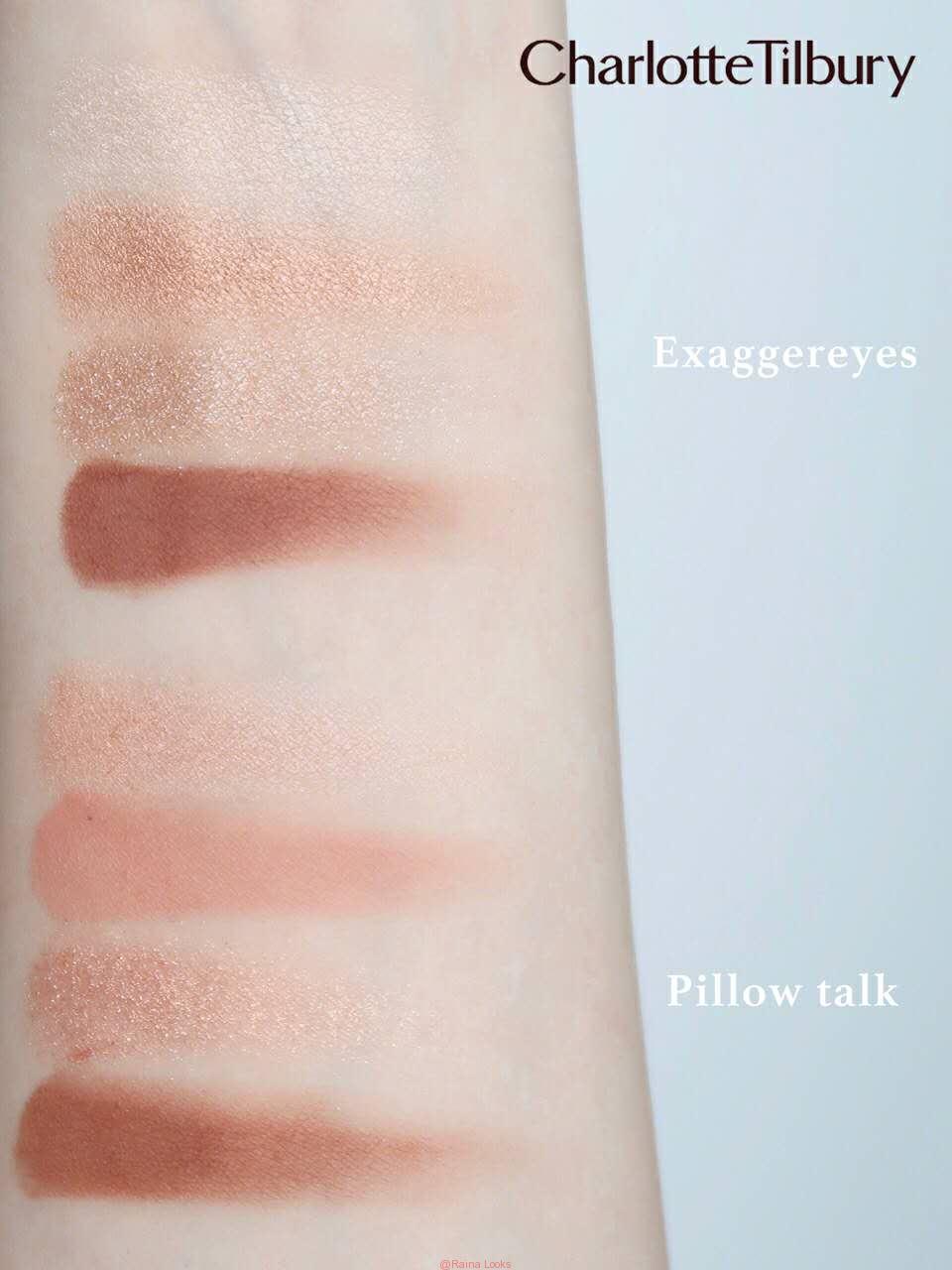 As for their same aspect, I love Charlotte Tillbury powder once a day. It is very daily, color system span is not big, brunet also did not have much dark. Just by comparing the colors of the two disks with the naked eye, I prefer pillow talk, but there is really no big difference in the upper eye, I can't even give it up!
Here are some tips for choosing a eyeshadow plate: If you have a puffy eye, I suggest you choose pillow talk. If your makeup style high cold a bit, then choose Exaggereyes, if want to gentle feeling choose pillow talk.
But Exaggereyes have Fried is expensive now, and I don't know if you can buy it. And it depends on the fate, if you can't get it, buying a pillow talk also is a good idea.