Idôle Aura, the first sun-kissed scent by Lancôme, teleports you to those late summer nights. This comforting and energizing fragrance eludes the essence of rose and dazzling jasmine, accented by a refreshing aroma of salted vanilla.
As unique and unstoppable as the energy that radiates from within every Idôle – share the light of success with Idôle Aura as its ambience transfers from one Idôle to another. From Idôle Aura to you and the Idôle's who surround you.
Idôle Aura stands tall as its bottle radiates a white glow resembling a powerful halo, drawing Idôles together around this new pillar. In this new reawakening of Idôle, Idôle Aura's sleek and radiant bottle stands strong on its own. Just like you.
Embodying the light and energy of within, a vibrant rose-golden heart represents the core of our inner strength.
Protected and safe, a white iridescent halo glows from the back of the fragrance bottle, protecting the heart and hugging the bottle to its very edges.
TOP: Essence of Isparta & Centifolia Roses
MIDDLE: White Jasmine & Bergamot
BASE: Salted Vanilla
Grown in Isparta, Turkey surrounded by lakes and bathed in sunshine, the essence of Isparta & Centifolia roses radiate a velvety aroma as their soft warm petals are sensually heated by the sun.
Dazzling Jasmines and Bergamot engage in a luminous and playful dance creating a sparkling and crisp scent.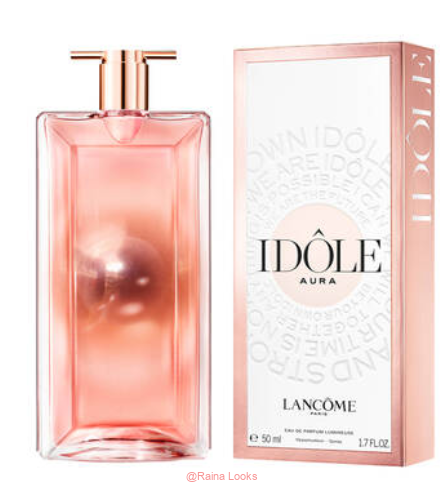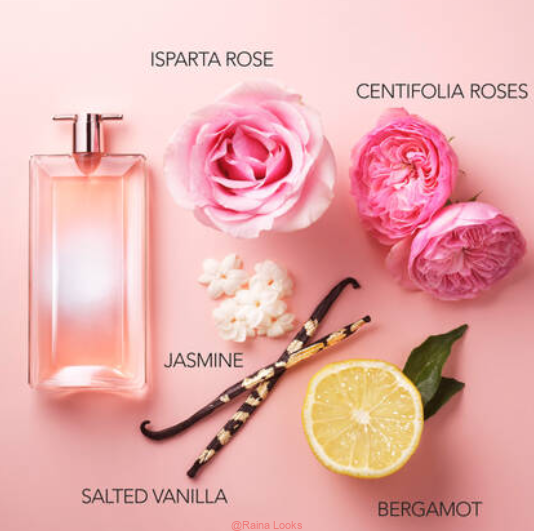 Where to buy: